Magical Jelly Bean Toes Brooch - Pink (single)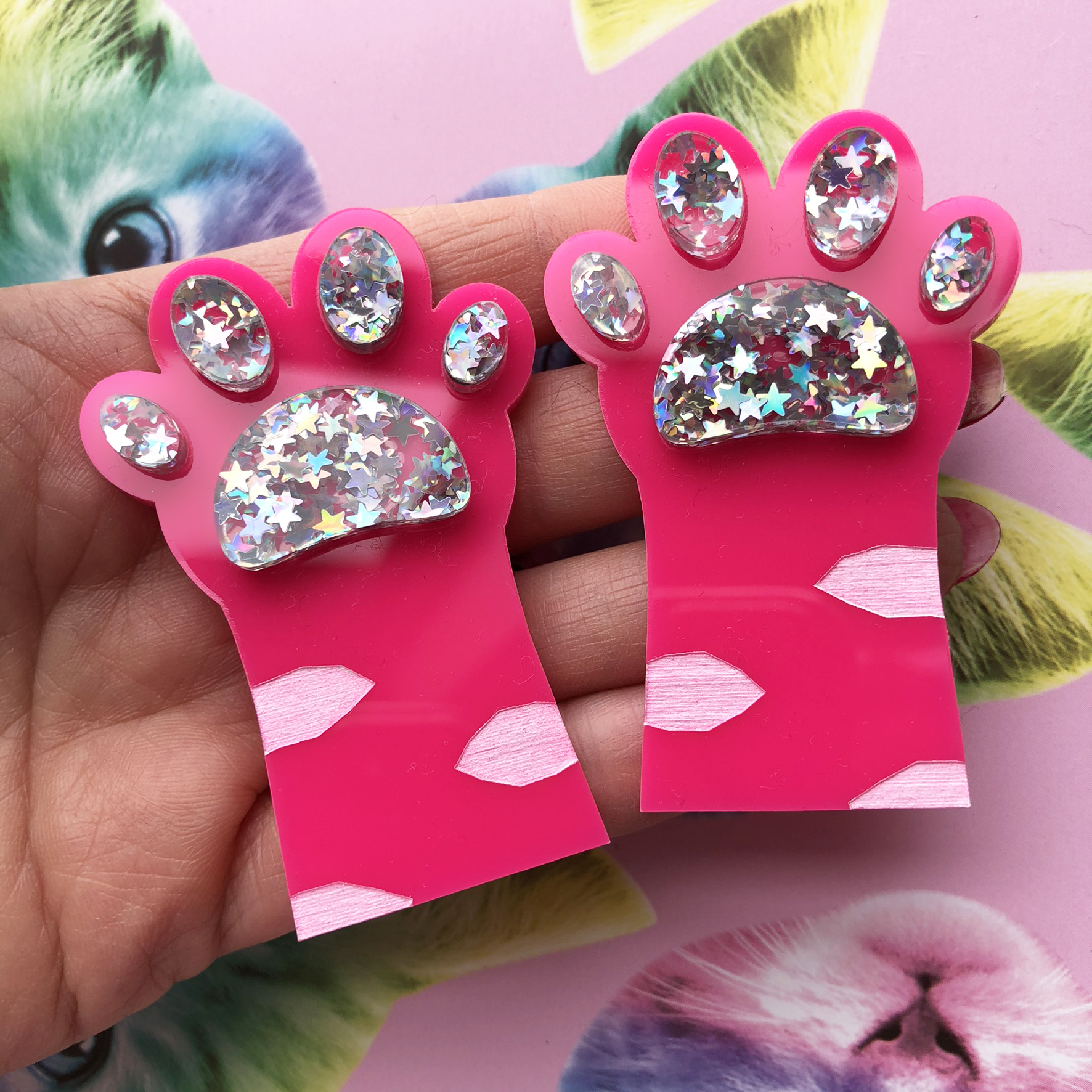 Magical Jelly Bean Toes Brooch - Pink (single)
Cats have the cutest 'jelly bean' toes so Caticorns' toe beans HAVE to be magical right? If you want to raise your paw for Caticorns everywhere, then grab one of these cute little brooches. This one has bright pink and hologram star layers and hand painted details. These are all hand assembled and finished.
Please note that this listing is for ONE paw only, not a set of two. However, they were made to mirror if you buy two :)
Due to the unique nature of the glitter layer, it may contain translucent gaps in some of the stars. The pink layer is easily scratched so please take care.